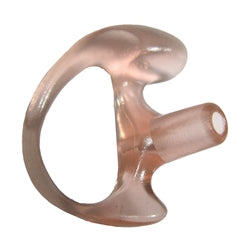 cfmuniforms.com/store
Earpiece Semi-Custom Earmold - Code Red
Available in small, medium or large size for both left and right ears. Made from hypoallergenic clear light pink silicone plastic.

This silicone semi custom Ear mold is comfortable and can be worn for extended periods of time. Contoured to fit your ear for a snug fit and stays in place even with aggressive head movement. Allows user to hear ambient noises. A must have when comfort and safety are important.

** For hygienic reasons ear buds are non-refundable and not covered by the Code Red Headsets 1 Year Warranty.
Please Contact Us if you are interested in this product.
(514)-389-0007
Si vous êtes intéressé par l'un ou l'autre de ces produits, contacter-nous
(514)-389-0007